Cabbage with shredded chicken
INGREDIENTS:
3 cups shredded cabbage
2 bay leaves
2 dried red chillies
Half cup mustard oil
300 gms of boiled shredded chicken
Salt
1 tsp turmeric
2 tsps roasted jeera powder
1 tbsp coriander powder
Half tsp red chilly powder
Half tsp annar dana powder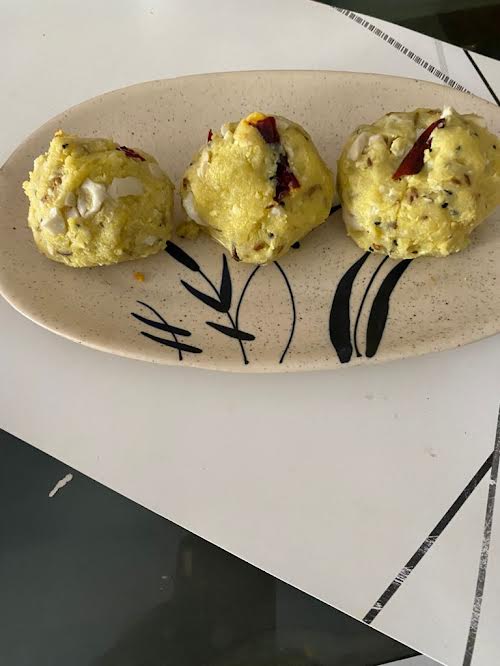 Heat half quantity of oil and add the whole spices. Mix in the cabbage and cook on medium heat for 3-4 minutes. Lower the heat and mix in the spices and shredded chicken. Stir gently. Cover with a lid and continue to cook on low fire, stirring from time to time.  Cook till the cabbage and chicken are tender and a fine aroma rises. Serve with rotis.
Alu bhartha Bengali style
INGREDIENTS:
6-7 boiled mashed potatoes
Salt
5 tbsps mustard oil
2 tsp panch phoran masala
3 dried red chillies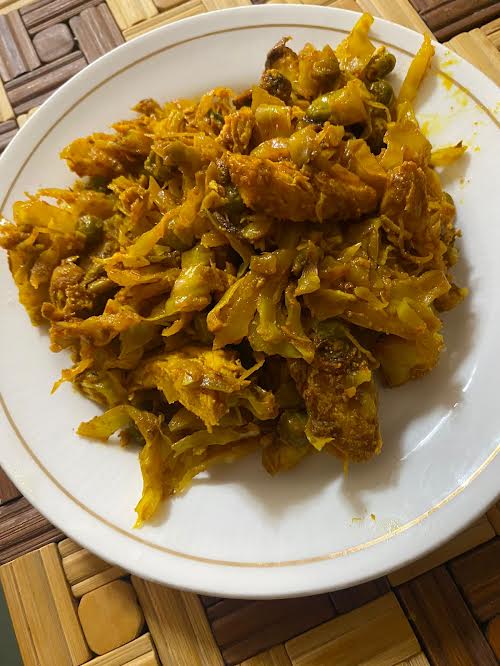 Heat the oil. Add the red chillies and panch phoran and allow to splutter. Put off the heat. Add this tempering to the mashed potatoes. Add salt and mix well. Shape into portions and serve with steamed rice and dal.