The Sultanate of Oman is confirmed as host for the final and deciding event of the 2022 44Cup season, set to be held over December 7 – 11 Hosted by Oman Sail.
Muscat will be the last event of the five-stop international tour in 2022. This started in Lanzarote in Spain in early February and continues to Cascais in Portugal, Marstrand in Sweden and is followed by its World Championship in Portoroz, Slovenia before heading for its grand finale in the Middle East.
Muscat will extend a warm welcome to the fleet of ten high-performance one-design RC44s, which will be based in and racing on the waters off Al Mouj Marina in the heart of the Omani capital. 
The teams and guests will experience an authentic taste of culture and enjoy warm hospitality during their stay in Oman, with the Kempinski Hotel Muscat Hotel stepping in to support the event as hotel partner.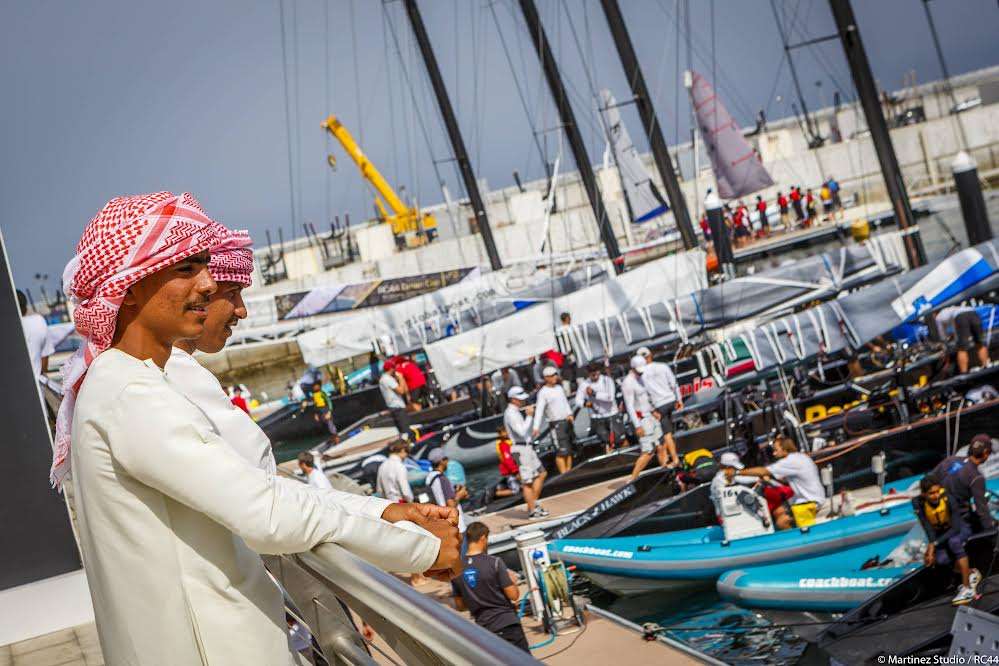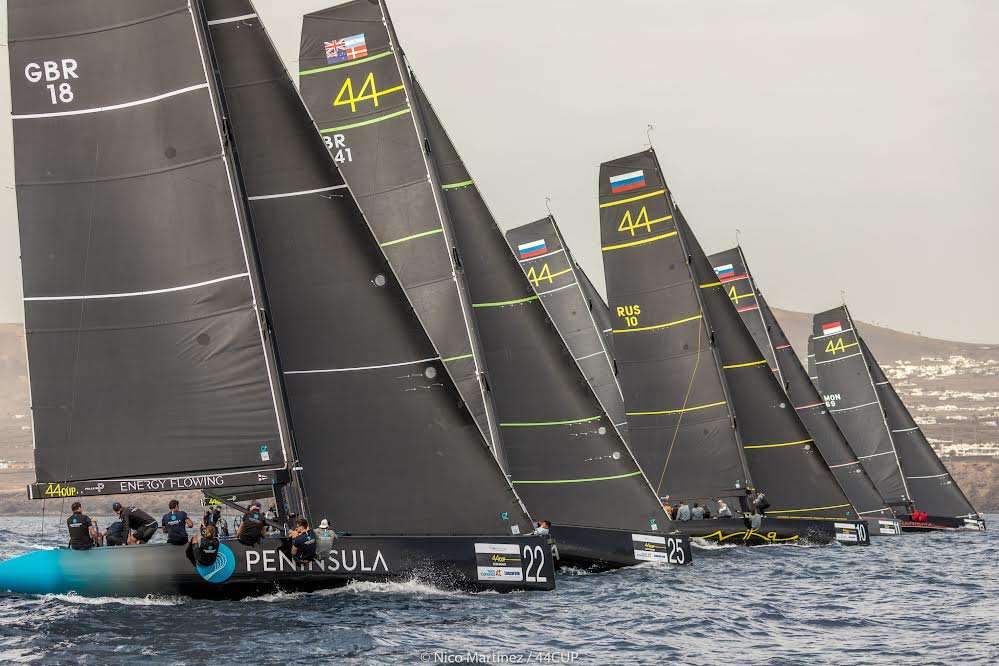 Muscat and Al Mouj Marina are well known to the 44Cup crews, having hosted the fleet here in 2013, when it was won by Chris Bake's Team Aqua and in 2014 when the top trophy went to Vladimir Prosikhin's Team Nika. "There is a passion for sailing in Oman and thanks to Oman Sail, a great development programme for youth sailing. As a professional racing circuit, the fact that the conditions are tricky is ideal for exciting racing. We had a lot of fun sailing there last time we went," explains Team Aqua's tactician Cameron Appleton.
Since 2009 Oman Sail has been attempting to rekindle the country's maritime eminence and to provide opportunities for the Omani youth to learn from the sport of sailing. Oman Sail has become a globally recognised initiative in the process. 
Omani high-performance sailors are now competing in several leading racing circuits and Oman Sail hosts an increasing number of key international events along their nation's splendid coastline. 
In 2021 alone they hosted, among others, the Asian Windsurfing Championships, the 2021 49er, 49er FX and Nacra 17 Asian and World Championships, the ILCA Radial World Championship in Mussanah and brought the sailing season to a close with the successful hosting of the Youth Sailing World Championships.
Since 2009 Oman Sail has been attempting to rekindle the country's maritime eminence and to provide opportunities for the Omani youth to learn from the sport of sailing. Oman Sail has become a globally recognised initiative in the process.

 
Welcoming the 44Cup to Oman, CEO of Oman Sail Oman Sail Dr. Khamis Al Jabri said: "The high-speed, high-performance racing on show during the 44Cup is always a spectacular sight to behold. With some of the world's best professional sailors competing, the ideal winter sailing conditions will provide an excellent arena for the top prizes to be decided. We look forward to welcoming the teams to Oman and sharing our famed warm hospitality at the finale of this year's series."
Artemis Racing's tactician Andy Horton added: "It feels like an adventure to go to Oman for a regatta. The climate is perfect for winter racing, the culture and the people are welcoming. It's always exciting to go back."
To find out more about the 44Cup visit www.44cup.org.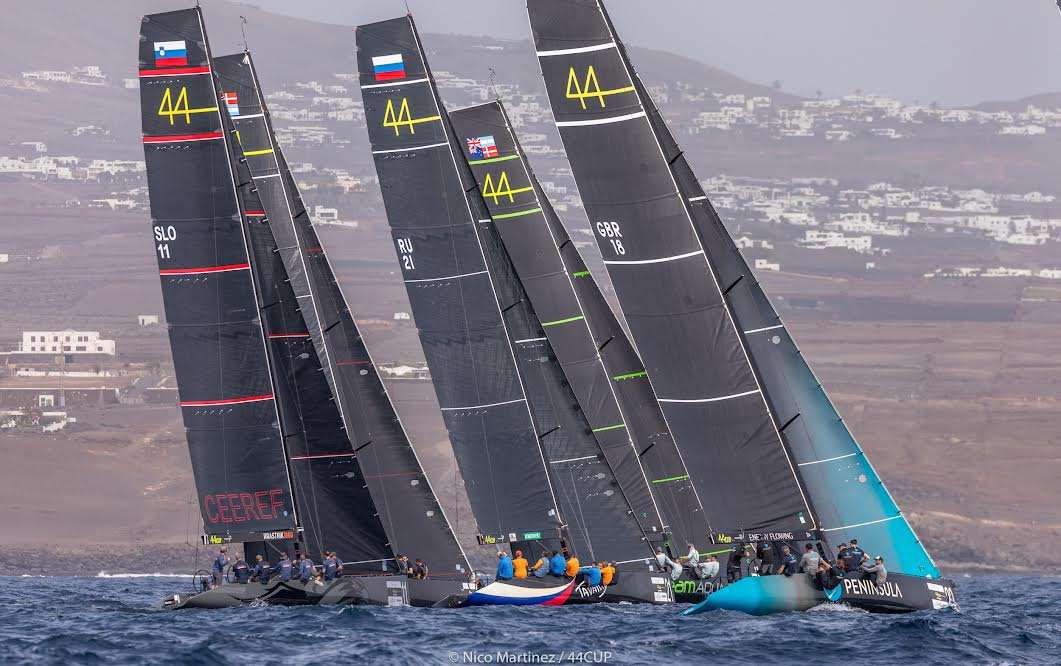 44CUP 2022 EVENT SCHEDULE:
9 – 13 February 2022 – 44Cup Calero Marinas, Lanzarote
11 – 15 May 2022 – 44Cup Cascais, Portugal
29 June – 3 July 2022 – 44Cup Marstrand, Sweden
12 – 16 October 2022 – 44Cup World Championship Portoroz, Slovenia
7 – 11 December 2022 – 44Cup Muscat, Oman
About Oman Sail: 
Operating under Oman Tourism Development Company, Oman Sail is tasked with rekindling the country's maritime eminence, promote the Sultanate around the world through sailing, contribute to the sustainable prosperity of the nation and provide long-term learning opportunities for the youth. Since 2008, Oman Sail has built a solid foundation around Sailing, Tourism, Commerce, Health and Environment, all underpinned with competency-based development for its workforce. 
Committed to offering both men and women equal opportunities to learn, Oman Sail's programmes focus on nurturing young talent to develop the sailing champions of tomorrow, increasing revenue in the tourism, activity and experiential learning markets and gaining prominent international exposure for the country. 
The company has a strong track record in delivering a portfolio of events across the Sultanate to showcase Oman's natural beauty, tourism potential, the people's hospitality, and the infrastructure readiness for business opportunities. More information can be found on www.omansail.com
More information can be found on our website: www.omansail.com
****************************************************************
Readers
These are extraordinary times. All of us have to rely on high-impact, trustworthy journalism. And this is especially true of the Indian Diaspora. Members of the Indian community overseas cannot be fed with inaccurate news.
Pravasi Samwad is a venture that has no shareholders. It is the result of an impassioned initiative of a handful of Indian journalists spread around the world.  We have taken the small step forward with the pledge to provide news with accuracy, free from political and commercial influence. Our aim is to keep you, our readers, informed about developments at 'home' and across the world that affect you.
Please help us to keep our journalism independent and free.
In these difficult times, to run a news website requires finances. While every contribution, big or small, will makes a difference, we request our readers to put us in touch with advertisers worldwide. It will be a great help.
For more information: pravasisamwad00@gmail.com